Comparisons - hints - virtual assistance.
Just email and get a job done right,
court ordered supervision, from Auckland to the Far North,
website's, advertising and general branding ,
personal assistance,
product reviews,
industry analysis,
~ just let me know what you need.
Hi I'm Karen Wisse. I've relocated from Christchurch to the Far North of New Zealand and am on the hunt for work. If you have a dream, like growing your business or retiring to paradise - just call me, email me, and I can make it happen. HR Contracts, KPI manuals, Marketing etc.
Come on up for a meeting, I have accommodation for you: 5b.co.nz or I can come to you after you approve a quote.
If you have a task that needs doing, short or long term, please email me the details or pick up the phone and call me.
Phone 02 111 4 2288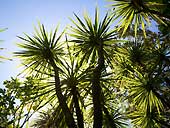 Latest website: Annual event musclecarmadness.co.nz includes a content manager, photo manager, online shop. Similar sites from NZ$3200.00, time frame from 1 week.
Ordinary updates to a website;
24 hours @$32 per hour.
HOW? Just email me some details, and I will phone to go over your needs, then meet with you and you take it from there.
If you need product reviews just contact me, courier the items and I will review them for you, updating your marketing as required. Brochures, website's, you name it, it's about to be completed for you. Painless.
Articles to improve your online credibility, surveys - just let me know if you need a PA, Advertising Agent or New House - it's all very simple.
Karen Wisse
karen@hint.co.nz

Interesting
First Christchurch 7.2 earthquake: Somewhat perplexing and without communications for the first few hours. Insurances took years to pay out. Nothing ruffles my feathers. Then I had a stroke. So I wrote about how I recovered. Available on Amazon, search my name under books or kindle books. Karen Wissse.
In my car I can charge my laptop and cell phone, if I run the car I can also use the invertor for the TV or boil the jug. Relax and take it easy. Fire up the BBQ.
You won't be able to use your credit cards when the power fails. People don't have cash, but they may have cuban cigars. Check in with your neighbours.
Escape kit:
hiking shoes & 2 pairs socks (never let your car go under quarter full)
food (protein bars, cans)
water
weather proof gear (jacket/blankets)
car chargers for cell phones
warm cloths you can sleep in
baby wipes & plastic bags for waste
torches, solar garden lights
batteries (invertor for the car)
tent if you have a car
bucket & spade & toilet seat
radio if you don't have a car
tin opener & cutlery
hunting knife, fish hooks
Camp stove and kettle
coffee, milk powder you get the idea the more space, the more you can prepare but watch the weight of it, an over packed car costs more in fuel consumption.
Contact me today for more information to make this happen - simply,
without huge overheads.

Current Global emergencies. For Earth approaching objects (objects that are known in the next 30 days) scroll to the bottom section of page (very large page).
Recommend online accounting software. Don't get caught without remote access to your business. Do restore points every day before you open your emails, set it up automatically, so if you get hit by Ransom ware, you are not looking stoopid.